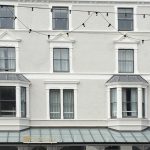 Sash Window Repairs Company in Wilmslow
Do you need a Sash Window Are you looking for a Casement Window Renovation Specialist in Warrington, Here at Timber Repair System we many years experience of Casement Window Renovation and Repairs in and around Warrington.
We use a special casement window repair system that helps keep the original character of your Timber Casement window. Combining the window care product technology with the Curative and Preventative Maintenance Repair Methods will serve to restore the original durability of Timber Windows.
We are proud to use a unique sash window restoration process using the Dry Flex System which is specially designed for exterior application and formulated to provide durable repairs to your sash windows.