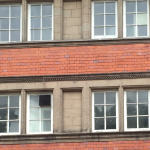 Sash Window Renovations Specialists Wilmslow
Are you looking for a Sash Window Renovations Specialists in Wilmslow, Here at Timber Repair System we many years experience of Sash Window Renovation and Repairs in and around Wilmslow.
We use a special sash window repair system that helps keep the original character of your Timber Sash window. Combining the window care product technology with the Curative and Preventative Maintenance Repair Methods will serve to restore the original durability of Timber Windows.
At Timber Repair Systems, Sash Window Repairs Congleton enquiries regularly come into us, from both new and existing customers who want the benefit of a company who will lovingly restore sash windows to their former glory through curative and preventative maintenance repair methods that restore the original durability. Its no secret that sash windows in listed and period buildings have proven strength that can't be matched by modern windows' hence; the importance of having them repaired correctly.
In Congleton for sash window repairs or anywhere in the Cheshire area, Timber Repair Systems have a proven track record in window restoration; having serviced the region for over 20 years successfully. Whatever the repair may entail-rotten sills, presence of wood decay, replacement sash cords, weights, pulleys, sash lifts and reglazing, draught and rattles etc-the highly skilled and experienced team at Timber Repair Sytems can offer a 'one stop' shop for all sash requirements.